Intro to digital marketing
Everyone who has an idea must acknowledge that marketing plays a huge role in creating a revenue stream. In this blog, I will uncover the truths of marketing and plans to increase revenue streams. The epicentre of your business's success lies in its marketing. Most if not all aspects of business depend on marketing. The overall marketing umbrella covers advertisements, public relations, promotions and sales. It is a process of introducing a product and increasing revenue, by promoting it to potential customers.
Product vs Digital Marketing
This is quite an interesting topic to talk about. What if the product that is being sold holds no real value, doesn't scream the *wow* factor out loud but the marketing was merely perfect? So, for example, in this situation, a lot of negativity will come down to the branding side-of-things. Branding does matter! And from this catastrophe, public relations would decrease and any future promotions, advertisements and sales would be sceptically thought of, by past customers or potential buyers.
So, what I've basically said is that although marketing is itself (at the very core of things) is extremely vital, you have to ensure that your product boasts the wow factor. Even if you're already sure that people love your product, you've got to get a grasp on your customers' experiences and opinions by reaching out to them. Only then will you truly know if your product is a must-have.
The must-have survey is a straightforward and succinct method to reach a very clear understanding of what your customers think about your product. And all it really takes is to ask a simple multiple-choice question such as:
"How disappointed would you be if this product no longer existed tomorrow?"

(A) Very disappointed
(B) Somewhat disappointed
(C) Not disappointed
You can be confident if the statistics come back as: 40% of your customers choose "Very disappointed". This is a clear indication that you must continue to improve and develop your product. If this is the case, don't fret – there are quick, efficient and inexpensive ways to experiment with how you can communicate your product's value.
One method is A/B testing. This is a method of testing the effectiveness of two different messages or product variations. A super advantage about A/B testing, whether it's being done face-to-face or online, is that it doesn't have to be expensive. Crucial insights can be gained by implementing new ideas. For example, like showing a video demonstration of a product highlighting potential new features (even if the tests prove unsuccessful, the feedback you'll get is exceptionally vital!).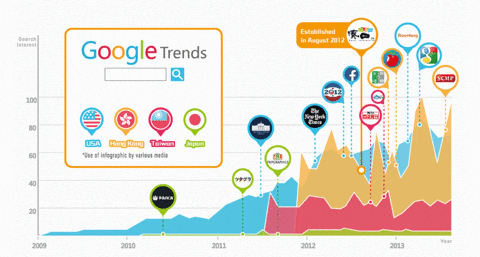 Digital Marketing Data Metrics
Identifying key data metrics will enable growth-hacking progress for your business. In reality, one of the best ways to drive traffic to your site is to figure out which metrics matter most to generating growth. Standard metrics for online businesses include web traffic, user acquisition and returning users. But that is not to say your business will not have unique metrics that specifically fit your growth. It's vital to identify these unique metrics as soon as possible otherwise you'll be distracted from what really matters.
To find out these unique metrics, you need to ask yourself:
which customer actions can be measured to reveal how positive their experience with your product is?
North Star
It is essential to find one key metric to serve as your North Star. Your North Star is the one metric that, above all others, best measures the core values that your product is delivering. For example, at Facebook, the North Star is the 'daily active users'.
Kick-ASS Growth Hacking Techniques for Digital Marketing!
Stage 1: Analyse
How do our customers typically behave?
What are the characteristics of our best customers?
What events lead customers to stop using our product?
What time of the day are customers most actively purchasing the product?
Surveys and other marketing means should be used to collect this valuable data. When this data is received, it should be analysed, trends and patterns should become apparent. These insights can be shared and discussed where brainstorming can happen: to then form new growth-hacking innovative ideas.
Stage 2: Ideate
The ideate stage is developing new ideas, and all proposals should go through the idea pipeline, which works by offering a structured format to log, track and evaluate all the incoming ideas. This would involve giving each idea a short name such as "Loyalty Rewards" and briefly describe the who, what, when, where, why and how. Also, make sure you note the action and the outcome: for example, "by rewarding customer loyalty, we'll increase the number of returning customers by 40%". Make sure you jot down the metrics that can be used to track the performance of proposed ideas.
The best way to have a good idea is to have lots of ideas

ICE Scoring System
Impact
Impact is an evaluation of growth, the higher the growth, the greater the impact.
Confidence
Confidence is determined by the proposer, it is the conviction that the idea will succeed but backed by relevant data.
Ease
Ease is rated according to how much time and resources the idea will require.
FINAL SCORE
Each category (Impact, Confidence and Ease) should be scored out of 10 and then the mean average of all scores. This way you will find out which idea ranks highest and lowest; also, it would give insight to which idea should be proposed first. You could potentially group specific ideas together and this way you could get a lot more analytics to see if the idea performs better with another attached. Or, you could release an idea at a time to get more precise answers from the user's behaviour. It is crucial that you take note of all observations as this will help in generating a new idea or improving a current one.

END
Thanks for reading today's blog about marketing, it's surely an interest of mine. I spend many, many hours reading and watching seminars online on this topic. I assure you that the knowledge being dropped here is of value and you should take note and most importantly, action. ACTION will generate results not reading.
Bye for now and on to the next one!?